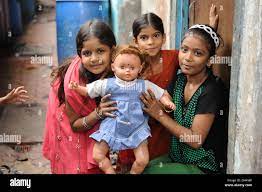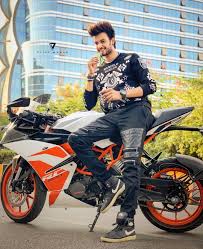 The story belongs to the era of kings, landlords, and their associates. Choudhury's family was the most respected and reputed family in that area. Radhakrushna Choudhury was the right-hand man of the king of Puri. For every little matter to things of importance, the king consulted Choudhury. Beginning from the car festival to the arrangements to be made for Nabakalebara and even where the king's elephant would graze was decided by him.
Choudhury was proficient having sound knowledge of mathematics, Sanskrit, Parsi, and Bengali, and also had some basic knowledge of English. He managed the king's accounts and legal matters and worked as his right hand. Choudhury had all the material possessions one would aspire for. He had more than a hundred acres of land, innumerable orchards, eight maths and temples, and a lot of wealth. Despite all these, he was unhappy as he had nobody to inherit his property. Having no issue or son from his beloved wife Hemlata, he married his wife's younger sister Kanaklata. His beloved wife had compelled him to take this step and being an ardent lover of his wife, he had agreed to this. Such devoted husbands were rare in those days. His first wife Hemlata was intelligent, ravishingly beautiful, and learned, with a strong personality. She managed not only her household but also her husband's estate very efficiently. Kanaklata was like a shadow to her. Giving birth to five daughters after which her responsibility seemed to be over, she then spent her time with neighbors and maidservants playing Cards and Ludo games. Hemlata not only reared the children, but she also looked after their education and everything else. It so happened once that the king became bankrupt and handed the entire affairs of the Jagannath temple to Choudhury. Lord Jagannath may have been pleased seeing his sincerity and soon after he was blessed with two sons within two years. They were named Suryamani and Chandramani.
Hemlata left no stones unturned to celebrate this happiness. For months feasts were organized for villagers and special donations were sent to the maths and temple. After the second son was born, the Choudhury couple felt as if they were the happiest couple on earth. Kanaklata was like a shadow of her elder sister. She was happy for her sister and husband for being able to give so much happiness to the entire family. But everything is transient. This happiness too was short-lived. Choudhury suddenly took ill with fever for two days and succumbed to it just at the age of only fifty-seven. Hemlata felt as if lightning had struck her. By then she had married off three of her daughters, but the responsibility of two more unmarried daughters and two unruly and wayward sons were still on her. Kanaklata by then was leading a life of an ascetic away from all worldly responsibilities. Hemlata unable to bear the loss of her husband, became bedridden. Kanaklata nursed her with devotion until her sister became well. But as fate would have it, Kanaklata died soon after.
Hemalata who was more strong-willed recouped and returned to her day-to-day activities. She dressed as a widow in white with a speck of sandalwood paste adorning her fair forehead and traveled in her palanquin to far and near places to look after the estate. Everything went on as before. The subjects of the estate were very devoted to her. But internally she could not reconcile with her widowhood on the sudden demise of her husband and her daughter like a sister Kanaklata. Added to this the unruly behavior of her sons, their bad habits, and their foolishness had their toll on her. After being bedridden for a fortnight with an undiagnosed disease, she too died leaving behind a vast estate and wealth. By then the elder son was in the ninth standard and the younger brother in the eighth standard. She was the only one whom both feared and respected.
For the two wayward sons, the death of their father and mothers were a blessing in disguise. They got complete freedom to lavishly plunder the vast wealth. Within no time they were surrounded by flatterers, drunkards, thieves, and plunderers. Together they plundered their wealth to enjoy all the forbidden pleasures of the world.
Amongst all the flatterers and notorious friends, Suryamani was closest to Lingaraj Mohanty who was a distant cousin of his father. He knew the art of captivating others with his clever words, was lazy and knew the art of living on others' wealth. To his good fortune, he could get a dumb and rich friend like Suryamani whom he could misguide easily to fill his coffer. One day he advised Suryamani " You are already nineteen years old. It is time to search for a bride for you. But your bride should be extremely beautiful. For this, we will go around the country from Kashmir to Kanyakumari. The most beautiful girl should become the bride of such a big zamindar. I would like to tell you that the girls of Kolkata and Assam are so beautiful and their mannerisms so attractive that your eyes will be dazzled. No wonder there is a saying that these women keep their men at their beck and call. Go and take out some of the gold coins from your mother's locker for funding this expedition.
Very soon, a fifteen-member team comprising of a cook, helpers, and friends toured the country in search of this beauty. Unfortunately, they could not find a beautiful girl of their choice. Of course in those days, girls of good families mostly stayed indoors. Those who went around in the open were not considered to be of good upbringing. Suryamani coming from such a noble background was at least not misled by his friend in this matter. Finally, he and his friends in the last part of their journey stayed in the double-storied building of his father at Puri where a caretaker took care of everything. The team stayed there for a few days to enjoy the hospitality there, bathing in the sea and enjoying the food and drinks served.
On the fourth day of their stay here, Suryamani got a glimpse of the beautiful girl whom he had only visualized in his dreams. It was a full moon night. After playing Holi, the game of colors, Suryamani was enjoying on the terrace with his friends, having bhang sorbet. Just then, his eyes fell on a girl shining like a full moon amidst twinkling stars. She was celebrating her doll's marriage with her friends on the adjoining terrace. He could see her clearly in the light of petromax lights which were burning brightly. He was stunned to see this beauty. His friend Lingaraj, quick in observing his friend's reaction patted his back and remarked, " Quite a huge amount has been spent in search of the most exquisite beauty and finally with the blessings of Lord Jagannath, you could find such beauty just next door. It was Lord's design to bring you here. Tomorrow morning I will go to Kanungo's place and initiate the marriage proposal for their daughter. He is a small zamindar and would be too willing to marry off his daughter to the eldest son of Radha Choudhury who adorned the most prominent post in the king's durbar." Suryamani realizing how desperate he had become to marry this beautiful girl, firmly held the hands of his friend head over heels in love. Lingaraj in a state of intoxication laughed aloud and declared, " I can realize the condition of a young lad of twenty in love. Your father is no more but your uncle is still alive." Saying this he thumped his chest so hard that his intoxicated and unstable body could not bear it. He fell down and lost consciousness.
The next day Lingaraj went to Kanungo's place dressed up in fine attire and showing his best behavior while putting forth this proposal. But things were not as simple as he had imagined. Kanungo did not have a good impression of Suryamani. His ways, his illiteracy, and the loud noise of his drunken friends in the adjoining house had a deterrent impact. On getting this proposal for his daughter, he became tense, irritated, and surprised. In those days girls like his daughter only went in palanquins draped on all sides. How did this wayward group know about her daughter Laxmi Priya? She was not only beautiful but also educated and knew the etiquette and behavior expected of a respectable family.
Kanungo replied gravely, " Your friend may have a lot of wealth but my daughter wants to be educated. My forefathers were learned. I have a deep regard for Radha Choudhury, but I do not want an illiterate son-in-law. Suryamani should at least complete his schooling and learn some English. If he shows interest in studies and gives up his waywardness, then we may decide to marry our daughter to him after three to four years. Now our daughter is barely thirteen years of age. Marrying our daughter at the age of twenty may sound too late but not very unusual. Besides, I would like to educate her to know some English and Sanskrit. If Suryamani agrees to this proposal then I will marry my daughter to him. It is a fact that there are a few like Radha Choudhury and his family."
After all, Suryamani had the zamindar's blood flowing in his veins. Once they decide and up their minds, would not hesitate to even jump the vast ocean like Hanuman to reach Lanka. Completing school studies and learning English was no big deal. Under the guidance of able teachers, he completed his school education and learned to write and speak English within three years. Not only this, but he also took a keen interest in managing his estate and wealth. After achieving all this, he again sent his proposal to marry Laxmi Priya. By then news of Suryamani's complete metamorphosed image had reached the inside of Kanungo's household. Lingaraj his emissary before taking a second attempt gathered some inside information and came to know that Laxmi Priya was hesitant about this marriage. She could not convince herself that the wayward boy whom she had peeped and seen quite a few times from her home could change to such an extent. She wanted to see him in person to be convinced.
Now the father of this daughter was in a dilemma on how to proceed in this alliance. His daughter would not budge in this matter unless she would see the boy in person before marriage and find out for herself or was it just hearsay? Her mother, hearing such bold words from her daughter became alarmed and said, " How can the bride meet the groom to be before marriage and decide? Such things are unheard of in our society. What will our relatives say? I would not be able to face them. Too much pampering has made our daughter so insolent."
Lingaraj landed in their place just at this juncture and after hearing their dilemma, laugh aloud and said," This meeting can be arranged. Nowadays in Kolkata, such meetings between a would-be bride and groom have become an everyday affair. Nowadays a boy and a girl going together in a horse cart on the banks of the Ganga river has become a part of the Brahmasamaj system of marriage. This is not an issue at all. Let us decide on a date next month for this meeting. I strongly believe that after seeing the new handsome and responsible Suryamani, your daughter will agree to marry him."
Kanungo was still reluctant, " What would our society say?".
Laughing out loudly Lingaraj said, " You and Suryamani are the prominent members of this society. What you do will become the norm of society. Let's see who dares to oppose you."
" OK. I will do as you say. I do not want to hurt my daughter's feelings."
Lingaraj intimated this good news to Suryamani. It was decided that on the auspicious date, Suryamani would ride his favorite black horse and go from their house at Puri to Kanungo's place. A big zamindar walking down to his would-be inlaw's house would not match his status.
Just before eight days of this meet, news came that the motorcycle by Norton Company, which Suryamani had ordered had reached Kolkata by ship and would reach their place within two days. Not only this, a foreigner named Jhonson too had come to teach Suryamani how to ride it. Those were the days when motorbikes were a rare sight even in big cities like Kolkata.
This news was an occasion to celebrate. Not only Suryamani and his friends were excited, but hundreds of people also gathered to see the Sahib who looked almost red in the heat and dust, and the shiny black bike. Both were garlanded with huge garlands. Ladies inside the house together made the huluhuli sound. Offerings of coconut were made near the Goddess and after that Jhonson drove it with Suryamani sitting behind. They reached their village amidst celebrations everywhere.
Just then Lingaraj hit upon an idea. This idea is the essence of this story. He clapped his hands and said, " The idea of riding a horse and going to your would-be in-law's place like Prithviraj riding a horse to elope with Sanyukta sounds outdated. If you ride this bike and get down in front of their house, imagine the impact this would have on them. They would be completely awestruck seeing their son-in-law's style."
Suryamani liked the idea immensely. He learned the manageable skill of bike riding in a day with the able guidance of Jhonson. A fortune-teller had predicted that if the marriage did not take place within a fortnight, then the marriage couldn't be held for the next one and half years as per the horoscope of Laxmi Priya. Suryamani was desperate to be united with Laxmi. On this special day, Suryamani reached Puri with Johnson. Half a mile from Kanungo's house, Jhonson got down, Suryamani rode the bike all by himself. After all, what will people say if he did not ride it himself?
In those days there was very little traffic. At wind speed, Suryamani rode his bike and reached Choudhury's place. But at the last moment, he forgot to press the brake, out of tension. The bike dashed to the veranda and both the bike and its rider fell flat. The great zamindar had an injured head and a broken tooth. He somehow pressed the injured face with his kerchief and composing himself to some extent went in sat in front of Laxmi Priya in the drawing-room.
Laxmi Priya"s mother was greatly agitated and declared that she would never marry off her delicate daughter to this rash person. Others somehow pacified her and said," Let Laxmi Priya take the final decision."
Suryamani was sitting with a face full of remorse, head bent pressing his handkerchief to his cheek. Laxmi Priya was sitting in front along with her close friend who humorously whispered, " You were so desperate to see him. Now your broken tooth lover is sitting in front of you. Why are you `still so shy to raise your eyes and look at him?"
Laxmi Priya gave a smile and looked at him. Seeing her smile, Suryamani forgot all his pain. His kerchief slipped from his hand and he gave a wide and beautiful grin revealing the rest of thirty-one teeth.
Later it was heard that Laxmi Priya had remarked, " I like his smile with a broken tooth. " People say that they lived happily ever after and Suryamani was more henpecked than his late father.
Original in Odia by Deepti Patnaik.
Translated from the original by
Priya Bharati
N.B - The photos have been taken from Google. The copyright is with the owner.