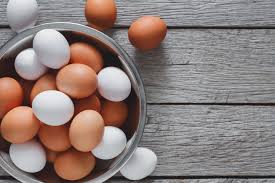 THE FIELD VISIT OF BADA SAHIB
Keeping boss happy may not be that tricky. So, let me relate to you about experiences of some officers handling camping arrangement of their boss after joining the state.
After completing training at Indira Gandhi National Forest Academy, a Forest Oficer was posted in a remote village in Bolangir District for Range Training.
It was before the indispensable mobile revolution era. There was only one landphone and he got a message from his DFO ( District Forest Officer ) that Bada Sahib will be coming by lunchtime for a field visit . He should proceed there and make necessary arrangements. The officer immediately proceeded with the Forester in his bike which was the only mode to travel and reached there. Lunch had been kept in readiness with Desi Chicken and some vegetarian items with whatever was available in short notice. Few vegetables are available that too only on Haat days. The most common vegetable being Kundru, makhan ( yellow pumpkin ) and Patal Ghanta ( tomato ). The officer and his subordinates waited till 6.30 PM. As communication was not possible, and assuming that the retinue may have decided to return from halfway, the Officer proceeded back. On way their bike had some trouble. Just then they saw a retinue of jeeps with Bada Sahib accompanied by two DFOs. The Officer was reprimanded for leaving the camp site and they all proceeded back again. By the time they reached there, it was dinner time. The staff managed to arrange dinner and the Bada Sahib and his wife rested in one suite and two DFOs in another suite. There were only two suites in that guest house. The officer had to proceed back to his Headquarters which took some three hours. After reaching, he sat down to prepare a detailed note of what work / project he was doing. In those days it was a hand written note with a carbon paper used to keep as a copy. It was almost dawn by the time a detailed report was complete. He then mentally prepared himself how to present it before Bada Sahib. After that he finished his morning ablutions, told his forester to collect vegetables from neighbours houses pretty well knowing that it would be required for preparing breakfast for Bada Sahib and others.
He reached the venue on time and waited in preparedness for Big Boss to wake up. The sun was up by the time Bada Sahib and Memsahib woke up and had their morning tea. Looking at the Officer, Bada Sahib enquired about the menu for breakfast. Hearing that it was paratha and mixed vegetables, he said, " Is there no egg for breakfast?" Now Forester Babu was immediately asked to procure eggs from wherever possible. As it was getting late, all sat for breakfast. Memsahib sitting on the table declared that she had fast and would like to have milk and fruits only to be served in her room. The Forester immediately was sent to get Gooras as it is called locally. Breakfast was almost over when a plate of hot boiled egg was brought. Bada Sahib seeing the plate, grabbed four to five of them and gobbled them one after the other saying," I am already full".
The breakfast ceremony was over. Then they were to go for field visit. Bada Sahib looking at the Officer took out a pocket diary and asked him to say about the various works he was presently doing which he jotted down in his notepad and declared that he wanted to see the Ramayana serial which was telecast every Sunday and that day was also Sunday. Now where to get a television in such a remote area? THe Forester summoned the Guard and found out that only one television was there in a school where all villagers gathered to see this famous serial. Immediately message was sent to him to arrange some chairs for the Sahibs to see this episode. The Headmaster obiliged immediately and the whole retinue sat to see Raamayana. After the episode was over, the team proceeded back and the Officer sighed a relief and went back to his Range headquarters. He laughed aloud and said, " This is the OLQ ( Officer like quality )which my premiere institute had not trained me and my first camp arrangement has taught me lot more how to handle boss which I had not learnt in the long two years of my training period."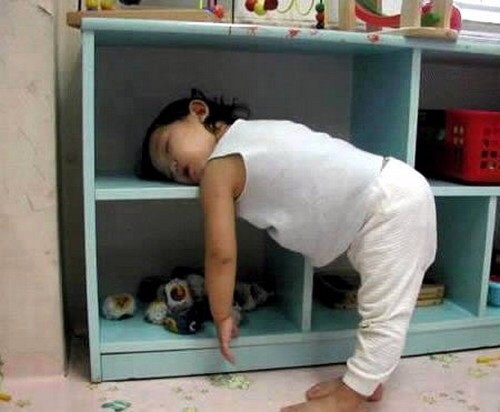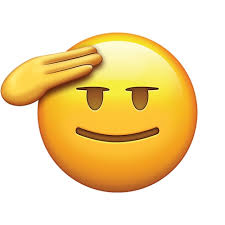 There is another incident with an Officer and his Bada Sahib which is often narrated and brings peals of laughter to the audience. One Bada Sahib loved to receive salute from subordinate staff whenever he went on field visit and this was well known. The Officer in whose division he was to visit had arranged his staff in such a way that Bada Sahib would start getting salute at regular interval from his field staff positioned from a distance upto the guest house.
Now as usual a tour got delayed. So on this particular occasion, it was past midnight by the time Bada Sahib and the retinue of Officers reached that area. By then the Guards, Foresters and Range Officers had retired in their lungis out of their uniforms. The Officer seeing none in their positions said, " Sir please wait and don't come out of your car, let me see where my Staff is". He reached the guest house and woke them and ordered them to form a line and salute the Officers. What a scene it was, half of them in lungis, some quickly wearing their uniforms with their shirt out, rubbing their eyes and half dazed stood saluting. After then only the retinue of vehicles carrying Bada Sahib and other senior Officers could deboard.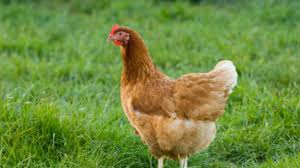 There was another Bada Sahib who was known to be a voracious eater. A circle meeting was arranged in a guest house and this meeting continued till late in the evening. Now this person somehow reached late. instead of going straight to the meeting, he entered the dining hall and told the cook that he had an upset stomach and would eat a little. The table was already layed. One of the main item was a dozen full chicken roast. After sometime the cook came and saw that all the chicken roasts was gone. He was confused and asked the Sahib about it and came to know that he did not want to overburden his stomach much and anly had a dozen full chicken for dinner and would now retire to sleep. Years later we met his son and came to know that his father was still hale and hearty at ninety and his epitite was much the same.
Such episodes if collected can run to several pages. So dear friends, one should collect information about their boss, his likes and dislikes well ahead and take steps accordingly. Keeping your boss happy would may not be that tough after all.
N.B - Images have been taken from Google and the copyright is with the owner.