PIKLU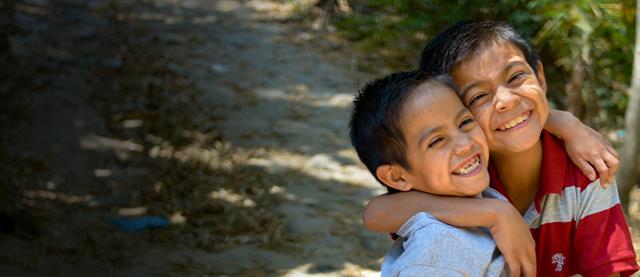 This story was originally written in Odia by Sashikanta Das and has been translated by me ( Priya Bharati )
I met him the day I took charge as District Magistrate. Had it not been for his name, I would not have recognized him. A doubt cropped up in my mind on hearing his name. His name was uncommon. As far as I could remember, such a name could belong to only one person. The surname also matched. To ascertain his identity, I, maintaining self-restraint and official decorum, gathered information from him.
His name was Suparimal Mohapatra. His father's name was Subrat Mohapatra. His father had worked as a senior officer in a large bank. They belonged to Balasore district.
I remembered his nickname immediately. Piklu. His friends and neighbours had known him by this name.
The ecstasy of joining as District Magistrate was soon overshadowed by a sense of sorrow for I was reminded of a tragic incident.
Piklu was a Grade One assistant in my office. His emaciated looks, dull clothes, pale and withered face stood in contrast to my radiant disposition which made me feel a bit self-conscious. That terrible day of the past came back in a flash and established itself so powerfully that the present became insignificant. I could not help but remember that afternoon seventeen years ago and I felt agitated.
Piklu, I and the other school friends of our age were playing football in a field in front of his father's quarters. The game took an interesting turn. There was a deal that whichever team lost would give cold drinks to the winning team members. Piklu and I were on opposite teams. I scored the first goal. After a while, Piklu's team scored a goal and our scores were level. At this crucial moment, Piklu's servant came running and said, "Piklu Babu, Piklu Babu, come quickly, your mother is calling you."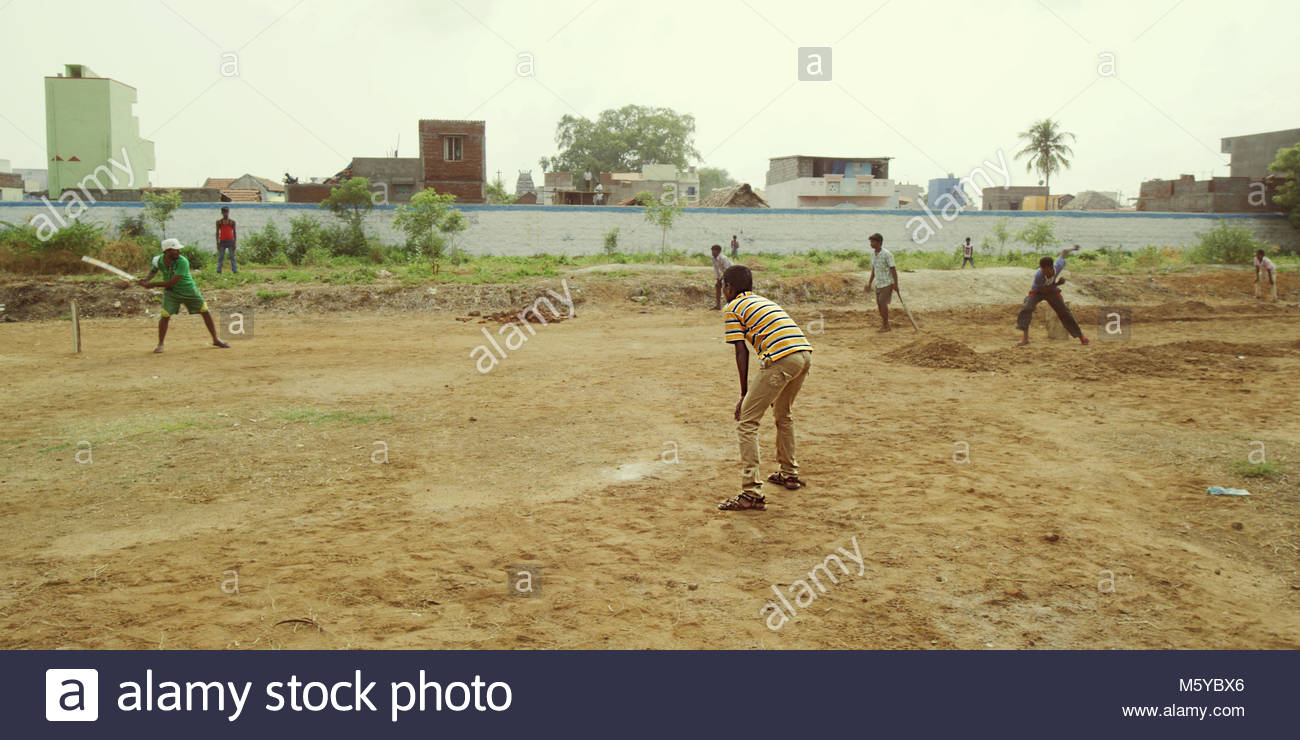 Piklu went home reluctantly telling us to stop the game for a while. We saw a jeep standing in front of his house and a policeman near it. Curiosity got the better of us and we all ran into his house. Piklu, his brother, sister, and his mother boarded the jeep. I could guess from their grave faces that all was not well. Piklu said, "We are going to the hospital. My father has met with an accident."
The jeep left. Our game came to a stop. We all ran to the hospital which was about a mile from there.
The moment we reached the hospital, we received the shocking news that his father was no more. Many people had gathered there. It was a heart-rending scene. The whole family was crying piteously. I burst into tears too.
So many years had passed but I felt the tears welling up in my eyes and a choking sensation within, on being reminded of that tragic incident.
Piklu's father was allotted a large house with a beautiful garden with lovely flowers. He had a car. The vision of a magnificently carved door, an expensive sofa set, and beautiful curtains flashed through my mind. For Piklu's friends, he was an important officer, an affluent person. He had come to our city on transfer. Piklu took admission in class seven. Since we were in the same section, we became friends.
I hailed from a poor family. My father was a teacher in a primary school. I remember the day Piklu called me to his residence for the first time. I was afraid to even enter the gates of his house. A huge sense of an inferiority complex had held me back. Piklu had almost dragged me inside his house. His parents were sitting in the drawing-room. Piklu introduced me to them, "My friend, Prabhat Chandra Nayak. He secures the first position in our class."
"Come, Come Prabhat, have a seat," his father addressed me. I felt diffident to sit near him on the sofa. My clothes were dirty. Piklu goaded me to sit. I felt a strange mixture of shame, fear, and inhibition. After a while, I was offered a sumptuous meal at their place. His mother fed me with the same affection as she would feed her child.
Piklu's father was a simple and amiable person. He was slim and tall. Nobody could guess from his friendly demeanor that he was such a high-ranking officer. I did not ever feel a sense of fear near him. He was generous and cordial, not just to me but to all those who visited his house. He used to call each one of us by name. His mother would serve us delicacies and snacks like cake, eggs, bread, biscuits, samosas, rasagullas and fruit. Those of us who went to his house was always given something to eat. I had had food at his place on several occasions. All of us were invited to the birthday celebrations of Piklu, and Piklu's brother and sister.
I was Piklu's most intimate friend. I had a special place in their house as I was a good student.
Piklu was like a pivot in our friend circle. Whatever things we needed for the games we played were provided by Piklu. For some of us, there was another special attraction at his home. It was the library. His father procured a variety of books for him. One cupboard was full of children's books. They also subscribed to many children's magazines. New books were purchased every month. We all had the privilege to read these books and periodicals to our heart's content.
Piklu's father advised us to follow three things religiously. He said that children should eat the food that was served to them gladly and they should satiate their appetite. While playing, children should enjoy the game to their heart's content. Finally, while studying; they should concentrate on their studies with their mind and soul. Children should not show laxity in any of these three things.
The day the result of the scholarship exam was announced was a special day for me at their home. I had stood first in the entire district. Piklu too had qualified to get the scholarship. I was felicitated with a sumptuous meal and was gifted three to four books. I still remember that one of them was the Autobiography of Mahatma Gandhi. Another was an abridged edition of David Copperfield by Charles Dickens. Along with the books were two more packets. One contained new clothes for me and the other was a packet of Sandesh(sweets). That night I went home in their car. Piklu and his father had accompanied me. While departing, his father had warned me saying, "Piklu has decided to snatch the first position from you in the next exam. So be careful that you maintain your position."
It was difficult to believe that this godly person was no more. A sense of contentment was writ large on his face. His simple attire gave him an aura of piety. Everyone who had gathered was eulogizing his virtues. Being kind-hearted, he had rendered help to many people. All the people were lamenting this sudden loss. The heartrending cries of Piklu, his brother, his sister, and his mother were unbearable. Their grief-stricken faces were piteous to behold. Tears flowed down my cheeks as a deep sense of personal loss overwhelmed me.
After a week, Piklu's family left our town. I visited him every day before their departure. Piklu sat mutely with his head down. It was just unbearable for me to see his crestfallen face. I had no words with which I could console him. I used to sit near him for hours together. When I left him, I said just one word, "Leaving". Piklu failed to utter even a single word. Probably he was too pent up with emotions to find words to speak. His father had been a father figure to all of us. But for Piklu he had been special. Piklu had never been afraid of him. He had adored, respected, and loved him. He had been Piklu's most trusted well-wisher and friend. His sudden demise had completely shattered him.
I visited Piklu's house several times during the seven to eight days before they left. My parents visited them too. But what consolation could we offer the bereaved family? Finally, they left. Piklu did not speak even when he left our town forever. I cried loudly. He and his mother cried. Her beautiful face had changed within these few days. Her eyes and face had become swollen with grief.
Piklu was gone. I did not ask for their address before they left. He did not write to me or share his address. We were completely cut off from each other. I pined for him for many days, dreamt about him, and searched for him in my mind. But alas, I never found him. He seemed to be lost somewhere in the vast human ocean. My father said, "Piklu's father was a senior officer drawing a salary of five thousand per month." This was considered a substantial amount in those days, but unfortunately, he had no savings. They did not even have a house of their own. He had spent everything he had earned. At the time of his death, he had no savings. Furthermore, he had taken a loan. This debt had to be paid.
Time went by. In due course, I forgot Piklu. My work schedule and academic pursuits occupied a major part of my life. Gradually Piklu faded away from my mind. I moved on in life, achieved academic excellence, topped the Matriculation exam in my state, became the best graduate, and got a first-class first rank in the Post-graduation exam. I qualified the Indian Administrative Service exam with a good rank, married a girl from a rich, aristocratic family. My life revolved around my family and profession. I worked as S.D.O (Sub Divisional Officer) and A.D.M (Additional District Magistrate) in various postings. This morning, I had joined as District Magistrate and Collector of Balasore.
On seeing Piklu, the tragic memory caused the same anguish and agony that I had experienced seventeen years ago. I could not share this grief with anybody. Piklu probably had not recognized me. Even if he had recognized me, he did not wish to acknowledge or renew the broken thread of friendship due to his position in my office. Was he caught off guard seeing me as District Magistrate? I could mark the change in his appearance. I was devastated to see that Piklu, the jovial, radiant, affluent boy was a mere shadow who did not resemble my childhood friend.
Harish Chandra Babu our English teacher in class eight had explained 'To be born with a silver spoon in one's mouth' by saying, "Suparimal is born with a silver spoon in his mouth." Our teacher had never translated English phrases and idioms to Odia while explaining in class. Through this example, the meaning of the phrase had become very clear to me.
But today, seeing Piklu, I just realized the dire and unpredictable quirk of fate. Destiny had brought us face to face and had fulfilled a deep longing in my heart but had changed our fortunes so drastically that there was no hope of any reconciliation. This bewildered me greatly.
A moment had changed his destiny from an affluent one to a life of abject poverty. Poverty, scarcity, pain, feeling shame, ignominy was not new to me. Piklu must have had to face such circumstances too. It probably had shattered his tender mind. The hardship of living a life of deprivation had probably made him listless. His mother who had lived a life of comfort and affluence must have been forced to lead a mundane life. She must have struggled to sustain her three children and provide for them the bare necessities of life like my mother had done for me. Perhaps, Piklu had become a clerk because his mother had striven to make both ends meet. His elder sister, I still remember her large and beautiful eyes; might have married a school teacher or a clerk and was perhaps leading a similar life of hardship.
Many thoughts flitted through my mind. Should I take the initiative and invite Piklu to my house and rekindle our lost friendship? Should I offer help and financial assistance to him? Should I go to his house and pay my regards to his mother and repay the love she had showered on me?
No, this would not be correct. This would open up past wounds. My affluence and status would perhaps hurt them. I should not in any way make them feel small. These memories of the past are extremely precious to me. I should not spoil them with my present state of affairs. My friendship with Piklu is precious. Let it remain concealed deep within my heart forever. I do not want to dilute it with the present circumstance that separates us.
For me, Suparimal Mohapatra was not Piklu because Piklu was never just Suparimal Mohapatra for me. He was so much more.
The pictures have been taken from Google and the copyright is with the owner.